TikTok Claim

TikTok collects and distributes unauthorized personal data to servers in China, including data from children. SOMI will combat these violations on behalf of concerned parents and enforce GDPR consumer rights.

Palantir Claim

It's the so-called most "secretive" software company specialized in big data analytics with a track record of working for the US intelligence agencies such as FBI, CIA and NSA. Many of the European government and law enforcement agencies use Palantir software.

Zoom claim

The video calling service Zoom has been discredited for data leaks and privacy violations, especially during the period of COVID-19 lockdown. SOMI can claim the amount up to €500 in compensation for consumers who have used Zoom.
Your privacy rights at your fingertips!

Ever wondered how much the online world knows about you? Did you also wonder, how much there is to know about you? With SOMI, you have the control over all your personal data.
With SOMI you can:
easily see what information has been collected and stored on you by different organizations;
choose to partially or fully remove your data from these databases;
take legal actions if your GDPR rights are violated, and when applicable SOMI gets you financial compensation;
Join the ongoing collective claims initiated by SOMI.
As a business, you can also use SOMI to:
always be GDPR compliant effortlessly;
gain knowledge on what to do when your users exercise their GDPR rights.
SOMI simplifies the process and provides you with your platform for taking necessary legal actions. All with a few taps of your finger.
SOMI. All your data. All yours.
Why SOMI?
By registering with SOMI you can enjoy a number of benefits:
Collective action
As a collective, we have a very strong negotiating position based on European legislation for privacy and consumer protection.
Knowledge center
SOMI investigates digital services and focuses on transparency with regard to the use of personal data and the relevant risks.
Advocacy
SOMI will also act as the voice for consumer groups in the media and a discussion partner for the government and other parties.
How does a claim process at SOMI work?
SOMI consists of a team of IT and legal experts who are the best in their field. Once we find a case that has violated the rights of a large group of people, we will start a claim process as below:
Frequently asked questions (FAQ)
Foundation for Market Information Research (refer to as "SOMI" or the "foundation") is a non-profit organization set up to identify and influence issues of social importance. We focus on the functioning of markets in the areas of privacy, elderly policies, housing and care.
With our current actions, SOMI investigates digital services and advocates for privacy rights by taking actions against the misuse of personal data and violations of GDPR. With this goal, SOMI wants to contribute to the online security and digital sovereignty of individuals. Only if companies are completely transparent about the use of personal data and possible negative consequences, individuals can make informed decisions and exercise control over their private information.
The General Data Protection Regulation or GPDR came into action in 2018 to enforce privacy and data protection in the European Union. GDPR applies to all businesses and organizations established in the EU, regardless of whether the data processing takes place in the EU or not. Even non-EU organizations will be subject to GDPR, if their business offers goods and/or services to citizens in the EU.

GDPR also gives the right for consumers to claim compensation from companies and/or organizations in case the GDPR was breached.
While a big part of GDPR involves imposing requirements on data collectors, it also gives consumers control over their own personal data. At the heart of that effort are two measures popularly known as the "Right of access" and "Right to be forgotten".

Article 15 of the GDPR grants data subjects the right to obtain access to the personally identifiable material that's been collected about them. This includes: the categories of data being processed, the purpose of processing and the recipients of those data, or whether automatic decision-making process has been involved.

Moreover, Article 17 of the GDPR dictates that data subjects have the right to obtain from the controller the erasure of personal data concerning him or her without undue delay.
Board members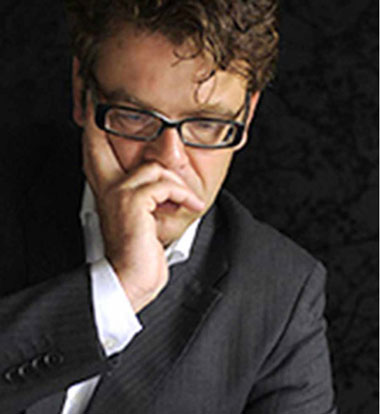 Mr. Drs. H.J.M.G. Franke
Hans Franke graduated as a business administrator and lawyer. After his studies he worked as a lawyer in the field of collective advocacy for securities owners.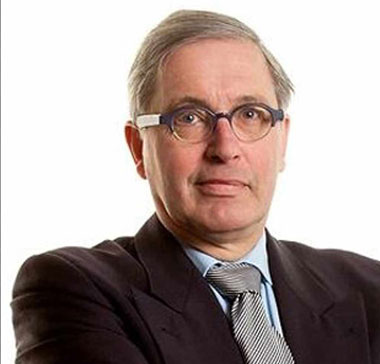 Dr. C.A.M. Wijtvliet
Cor Wijtvliet is an independent analyst. He publishes on various subjects and also gives presentations. He is also an expert author for the weekly Financial Newsletter "Crash Investor".
Let's rally against the big companies that steal our data and violate our rights.
At SOMI, we have the bargaining power over data privacy and consumer protection, so you can always count on us to take back your rights. The main advantages of participating in our action are:
You are entitled to financial compensation.
Through the collective action, we are sending a signal to companies and institutions.
Together we fight for control over your personal data.
Register for SOMI
We work for you No-Cure No-Pay
Registration


(one-off)

€

17,50



Contribution
(if successful)

€50,- or

20%
Blog
Latest news, publications.
GET IN TOUCH
Contact us today for a free, no obligation quote.